DISPLACED 2015, Contemporary int. Art Festival Schlachten at the historic hat factory - Mendelsohn Hall in Luckenwalde // group exhibition, films, panel & lectures, performances, concerts curated by Emily Pütter, Michael Neil and Dan Farberoff
.
DISPLACED 2015 circles around the important issue of Displacement, as reflected in our local, personal and global contexts: as a physical, temporal, cultural, and psychological experience of dislocation, the sense of being uprooted, of unfamiliarity, uncertainty, instability and insecurity.
.
- My video "SELF diss played" was presented with three other videos in a video tent - and I made a cushion work "Words & Weight" in the talking area for a general use
.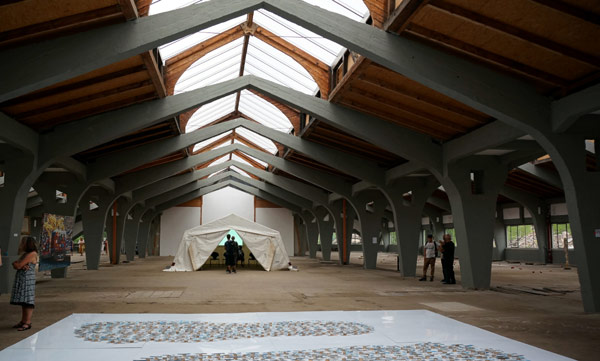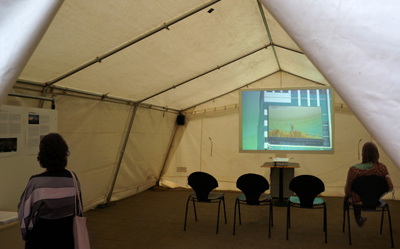 .
The cushions work called "words & weight" assemble quotes from philosophers as well as sayings and poems about hospitality and the dialectic between THE I and THE OTHER .